Slalom is a Franco-Belgian drama film directed by Charlène Favier, released in 2020. This is the director's first feature-length fiction film.
This riveting, Cannes-selected #MeToo drama from debut filmmaker Charlène Favier follows the relationship between a teenage ski prodigy and her predatory instructor, played by frequent Dardenne brothers collaborator Jérémie Renier. In a breakthrough role, Noée Abita plays 15-year-old Lyz, a high school student in the French Alps who has been accepted to an elite ski club known for producing some of the country's top professional athletes. Taking a chance on his new recruit, ex-champion turned coach Fred decides to mold Lyz into his shining star despite her lack of experience. Under his influence, she will have to endure more than the physical and emotional pressure of the training. Will Lyz's determination help her escape Fred's exploitative grip?
***SPOILER ALERT***
K: Slalom, to me, is a really good drama. We see a coach and his 15-year-old student trying to achieve their goals under some unresolved psychological problems. Lyz (Noée Abita) is a lonely girl, her parents are divorced and she manages to get into an elite slalom school. She adores skiing and through it, tries to get her parents attention by showing that she's worth something. She finds this needed attention in her coach, Fred (Jérémie Renier) who sees her potential.
F: I know who would love this movie if he was alive. Jeffrey Epstein 😂. At least some of his island buddies can still enjoy it. Yes, pedophilia. This movie is able to show in a very intelligent manner the innocence of being 15. Even if you look and act like an adult, you are still very much a child. The movie feels a little claustrophobic because of all the snow, it seems like we never change location. I felt trapped, so maybe there was an intention from the director to make you feel like that. I enjoyed the movie and the actors did great. Every dialogue and action felt realistic.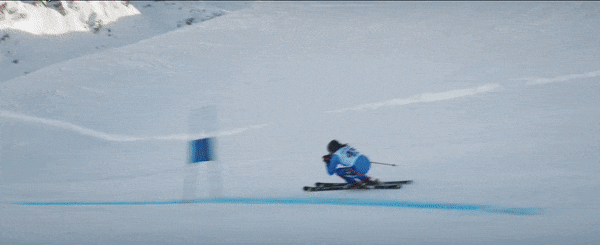 This is a cool scene.
K: The scene where Fred explains Lyz that menstruation is a cosmic process and she doesn't have to be ashamed of it, shows how distant Lyz was from her mother.
When Lyz finally won her first championship, it seemed to me that Fred was taken back and felt he had that pedestal, the one he never had due to his injury. So, he gets so excited that he crosses the limits with Lyz. So slowly from the triumph they fell down into the misery of shame, abuse and total confusion. That confusion disappears when Lyz's mother finally says she's sorry for being such a bad mother.
F: The first time our main character, Lyz, was abused I had to laugh. It was so strange, so out of nowhere and primitive. Even though it looked stupid, it made sense and I can imagine a sexual deviant acting exactly like that.
It's a serious matter and totally disgusting in real life, but I found the scene very funny. You win the cup and your coach gets horny for a little handjob.😂
The second time Lyz got abused it wasn't so funny and made me feel uncomfortable. Especially those moments after the rape.
That's how you fuck up someone for the rest of their life. I wanted to see pervy-pedo Freddy being arrested but the movie had made its point.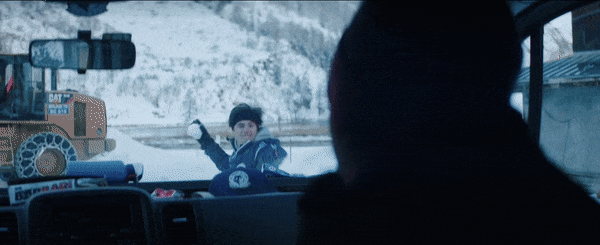 That kid has some sweet moves!
F: I enjoyed the ski parts very much. They looked very cool with the music. There was also a reference to Little Red Riding Hood that I thought was cute.
It's not a long movie and it shows in very simple terms how an abusive pedophile relationship can go, and how people can be tricked by themselves to not do anything to stop it. This is the case of Fred's partner, for example.
The message for me is that the world is filled with perverts, unfortunately, and if you have kids, you should be around to help them grow up.
K: I loved the storytelling of the movie, the picture is incredible (oh, I miss the snow so much) and some references too.
The movie sucks you into the scenes and you only leave when the closing credits appear on screen with some beautiful music. It was a worthwhile movie that made me think and feel.
These are NOT underage boobies you pervert!
Q&A WITH DIRECTOR CHARLÈNE FAVIER