I Killed My Mother is a 2009 Canadian drama film written, directed, produced by and starring Xavier Dolan, in his directorial debut. The film attracted international press attention when it won three awards from the Director's Fortnight program at the 2009 Cannes Film Festival. After being shown, the film received a standing ovation. It was shown in 12 cinemas in Quebec and 60 in France.
A semi-autobiographical story about Hubert as a young homosexual at odds with his mother.
K: Today we have the first film directed by Xavier Dolan. I Killed My Mother is a 2009 movie which received 28 awards at various film festivals. Wow! The film, semi-autobiographical, was written by Dolan at the age of 16. This film is an explosive revelation. With this film, Dolan poured out everything that "hurt" in his soul. The film is very bright, sincere, realistic, and emotional. I bet almost everyone had fits of anger towards their own parents, irritation at their bad taste, and a desire to leave home.
F: Hello there. I say that this is a very courageous debut by Xavier Dolan. I don't know if it's more courageous for its open homosexuality or for the exposure of the love-hate relationship between Dolan and his mother. I have to tell you that I liked this movie, because the relationship that I had with my mother as a teenager was very similar. Some of the screaming scenes even brought to memory some stuff that was kind of forgotten by me. For example, as it happens in the movie, my mother also used to compare me with other kids all the time and laugh at moments where I was feeling total distress. The conversations between Hubard and his mother inside the car were very familiar to me... My relationship was way more hardcore than this though. So that you can have an idea. One time I threatened to kill us on the road by turning the wheel while she was driving. She kicked me out of the car. I kicked the wheel and started walking. I was about 10 kilometers from home. I walked for a while until she asked to come back inside the car. I didn't answer for a while but ended up getting back in. Oh yeah, there was a friend of mine in total shock in the backseat. She threatened me by saying that my father was going to hear all about this and I was in big trouble. This was just a normal day for me and her. The discussion that led to this situation started because my friend that was in the car paid me for an ice tea from the machine and she didn't like that... go figure...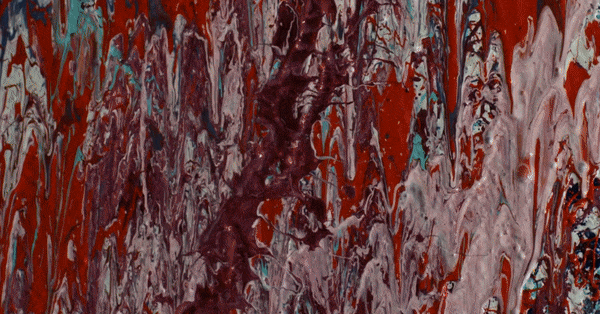 Very creativity, much art.
K: Dolan (Hubert) played himself, throwing out all his emotions at us. Hubert evoked in me indignation (well, you can't do this with your mom), and understanding (all those flowers around his mom's terrible bad taste), and empathy for the fact that his mom didn't want to hear him. Anne Dorval (Chantale) perfectly embodied the image of a wayward mother on the screen. Coolly calm most of the screen time, towards the end, she "explodes" in the scene of a telephone conversation with the director of the boarding school - I had goosebumps from such emotions! Also, I would like to note the work of the cameraman. The film has a number of amazing shots, the picture is bright and very stylish. Music is atmospheric and takes away into the depths of everything that happens, exactly the kind that the pictures needed.
F: See, 0 indignation for Dolan's character from me. I understand what it's like to be a "bad son". This movie works because it's very honest and I'm certain that some of the scenes are very close to what was really lived before. I agree with you, good acting, cinematography and this time there wasn't any wrist-slashing music. Still, there were some cheesy moments for me and a strong moment of grimace, but I was able to live through it. I have to mention my favorite moment. That was when Hubert fell into his father's trap. The smashing of the windows during this scene was very effective and well put in the editing mix. Through that image I could feel that anger of not being listened to in my bones .
My favorite scene (watch it below)
K: I can only admire the talent of Dolan, who made a wonderful art-house film, which, I think, will be of interest to many, simply because almost everyone has gone through a similar period in life, and I think it is very important to rethink such periods and the film helps a lot in this. Isn't it, Freddy?
F: Surely it was a memory-provoking movie for me. I've enjoyed it and I recommend it to every teenager who has trouble with their parents. It can help you feel a little less alone, I think. For some other audience, I can see it coming off just as an egocentric spoiled teenager rant of a movie.
High on hashish (watch full scene below)
FATHER'S TRAP
ANNOYING MOTHER
HIGH ON HASH
Our blog is update everyday at 21:00 (WEST)