Passing is a 2021 black-and-white romantic drama film written, produced, and directed by Rebecca Hall in her feature directorial debut. It is based on the 1929 novel of the same name by Nella Larsen, and its title refers to African-Americans who had skin color light enough to be perceived as white, referred to as "passing". The film stars Tessa Thompson and Ruth Negga. For her performance, Negga was nominated for the Golden Globe Award, BAFTA and Screen Actors Guild Award in the category of Best Supporting Actress.
Mixed-race childhood friends reunite in middle class adulthood and become increasingly involved in each other's lives and insecurities. While Irene identifies as African-American and is married to a Black doctor, Clare "passes" as white and has married a prejudiced, wealthy white man.
F: I'm so sad to present you Passing as our last movie of our Outstanding British Film week. I should have chosen the James Bond movie instead... This is a booooooooring and totally unoriginal movie. Black and white? (eyes roll). Boring and long meaningless dialogues contrasting with dull long scenes that don't offer anything special in terms of photography. I'm not even going to bother going through the story here or I will get depressed from having to remember this terribly monotonous movie.
K: Yesterday I was really bored, just like Freddie. Rebecca Hall, being a newcomer to directing, decided to immediately take a swing at a very painful and endlessly irritating topic of American society - the problems of racial segregation and social mimicry in general. The story is based on a 1929 novel written by Nella Larsen. It turned out not very interesting. I was not hooked by this film and not a single character aroused any feelings in me.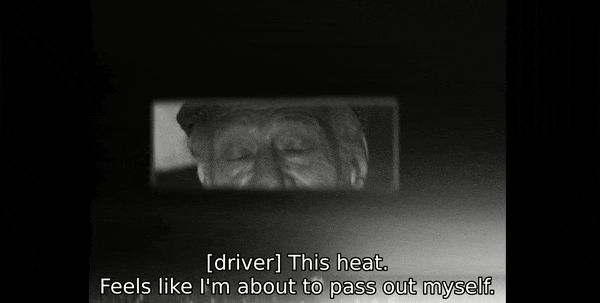 Nothing to do with the movie, but we feel like this with the 36ºc we are living here.
F: Congratulations to Rebecca Hall for taking away my desire to ever read the novel that inspired her to write this insipid love tale. Is it a love story? I don't even know what this is about. All this issue of "Passing" could have been approached in a more interesting and concise way. And what's with the critics?? Everyone must be high on drugs if they find that this movie has anything to offer to great cinema. No one will remember this movie, and it will be forever lost in the depths of Netflix.
K: Freddie, I also don't understand what sometimes happens with critics, that in such a completely gray, emotionless work they see something extremely special...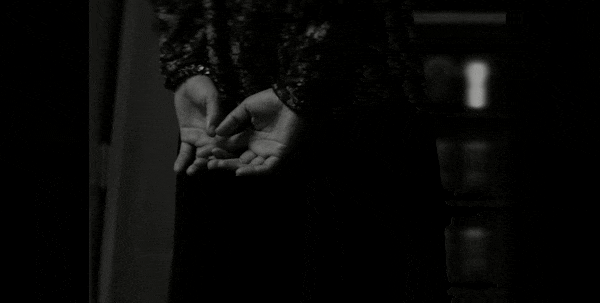 Nothing to do with the movie, but we wish we could jump into the snow like this.
F: This movie tries too hard. It offers nothing to the topic of race movies. Go watch Judas and the Black Messiah. It's way more interesting... If you want to be bored to death, go ahead and watch this trendy movie full of vintage dialogues lol. The jazz was cool though.
K: Yes, this problem has already been disassembled into atoms by many talented directors, and against their background, the creation of Miss Hall looks extremely unconvincing and secondary. I did not understand why I should empathize with these characters, I did not feel the severity of their lives. For an hour and a half they go from party to party and talk about injustice, which causes nothing but boredom.
F: Oh, and Alexander Skarsgård's character must be the biggest idiot on the face of the earth. Firstly, because he is a fucking racist, and secondly, because he can't tell that the woman sitting in front of him and the one who he's married with, is black! Such bad casting.
K: As you already understood, I do not want anyone to die of longing while watching this grey film.
That one interesting scene.
SORRY, NO CLIPS FROM THE MOVIE. THIS MOVIE IS SUCH A BITCH THAT DOESN'T ALLOW ME TO PUT A 1 MINUTE CLIP ON YOUTUBE.
Our blog is update everyday at 21:00 (WEST)