After Yang is a 2021 American science fiction drama film adaptation written, directed, and edited by Kogonada. It stars Colin Farrell, Jodie Turner-Smith, Justin H. Min, Malea Emma Tjandrawidjaja, and Haley Lu Richardson. The film had its world premiere at the Cannes Film Festival on July 8, 2021 before having its North American premiere on January 21, 2022 at the Sundance Film Festival, where it won the Alfred P. Sloan Prize.
In a near future, a family reckons with questions of love, connection, and loss after their A.I. helper unexpectedly breaks down.
F: Hello dear readers! Our second movie of the week is"After Yang", a thought-provoking and emotional film set in a peaceful and harmonious future society. It follows Jake as he struggles with the decommissioning of his adoptive robotic child, Yang, and grapples with the complexities of memory and death. The mood of the film is slow and mellow, but it never becomes boring. The acting is strong, and the ethereal soundtrack adds to the melancholic atmosphere. There's also a very funny intro where we see four different families competing in an online dance show. It's a funny moment that stands in contrast to the overall melancholic tone of the film. (watch the full intro below).
I always get an urge to dance after seeing choreographies like this.
F: One of the most interesting aspects of "After Yang" is its portrayal of a future world where humans and AI coexist peacefully. The glimpses we are given of this future leave room for imagination and provide a hopeful and positive portrayal of what is to come. The concept of living alongside walking AI and... clones is very intriguing.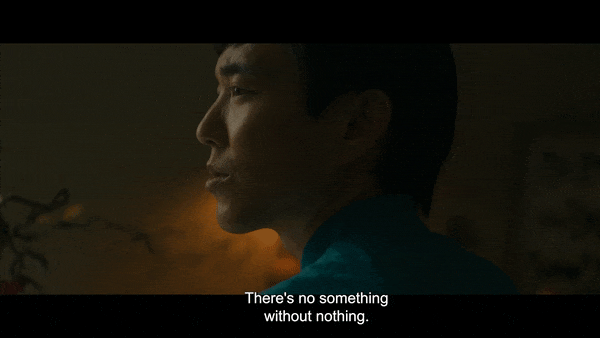 Deep.
F: Overall, "After Yang" is a contemplative and philosophical film that invites the viewer to consider complex themes. If you have an appreciation for slow, meditative cinema and are open to exploring these themes, it is worth your time. The quote, "What the caterpillar calls the end of the world, the master calls a butterfly," perfectly captures the film's meditative and philosophical nature and is a phrase that stayed with me long after the film ended.
Technosapiens.

DANCE INTRO
TEA
BUTTERFLIES
Our blog is updated every day at 21:00 (WEST).