Zombieland: Double Tap is a 2019 American post-apocalyptic zombie comedy film directed by Ruben Fleischer and written by Rhett Reese, Paul Wernick, and David Callaham. A sequel to Zombieland (2009), it stars Woody Harrelson, Jesse Eisenberg, Abigail Breslin, and Emma Stone reprising their roles from the first film, alongside new cast members, Rosario Dawson, Zoey Deutch, Avan Jogia, Luke Wilson, and Thomas Middleditch.
Columbus, Tallahassee, Wichita, and Little Rock move to the American heartland as they face off against evolved zombies, fellow survivors, and the growing pains of the snarky makeshift family.
F: Hello friends! We're back and we are watching movies this week with Zoey Deutch. We've recently watched "I'm Not Okay" and we enjoyed her performance in that movie, so we wanted more. Sorry for not making a review of "I'm Not Okay" but time is scarce. Krasnaya will also not review the movies with me this week because she got a new job and little time. Moving forward, 'Zombieland: Double Tap' is a fun and entertaining horror-comedy film that offers a satisfying mix of zombie bashing and humorous moments.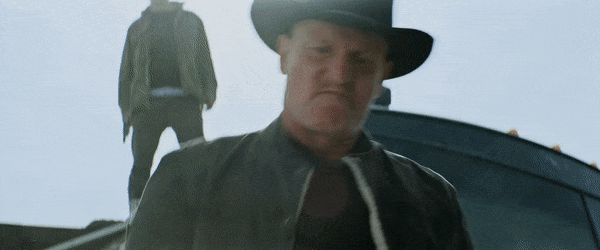 Nice boots.
F: We meet the same cast from 2009 in a memorable opening sequence, set to the classic metal anthem "Master of Puppets" by Metallica. That song never gets old and it always works well with kick ass action scenes. I have to note that Woody Harrelson seems to not age at all! I don't remember much from the first "Zombieland" movie, but I do remember it being an "okay" movie. Zombie stuff easily entertains me, and "Zombieland: Double Tap" does not disappoint in that regard. My favorite characters are Woody Harrelson ("Tallahassee"), who brings his usual manly charm to the role, and Zoey Deutch, who is adorably annoying as Madison, a stereotype of the dumb blonde girl that she manages to make her own. I have a desire to see more of Deutch and I don't mind getting another dumb girl in the next movie. She's "soy" good at making everyone uncomfortable! One particularly funny moment for me was when Madison was basically coming up with the idea for the Uber service and everyone is belittling her.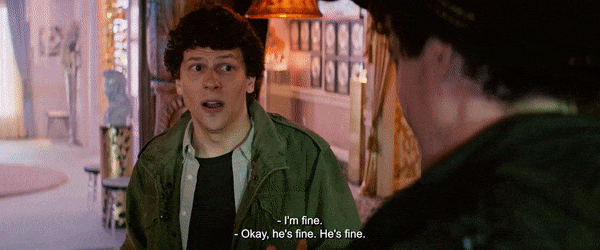 He's fine.
F: As a graphic designer, I particularly enjoyed the clever use of on-screen text to introduce the "rules" and "commandments" in the film. These added an interesting stylistic element to the movie and provided some much-needed survival tips. The dynamic between the two versions of Jesse Eisenberg's character, Columbus, and his doppelganger, was also a humorous highlight of the film, (watch a clip below).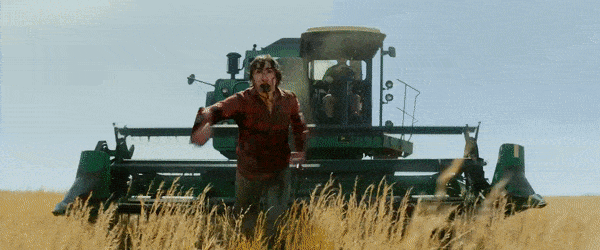 Zombie kill of the week

F: While "Zombieland: Double Tap" may not break new ground in the zombie genre, it is a mindless and enjoyable ride that is perfect for those in the mood for some action and laughs. Overall, if you're a fan of zombie movies and don't mind a bit of gore, this is a sequel worth checking out if you enjoyed the first movie.
BINOCULARS
COMMANDMENTS VS RULES
T-800
Our blog is updated every day at 21:00 (WEST).