Dancing Mary is a 2019 Japanese fantasy film directed and written by Sabu. It stars Naoto, alongside a supporting cast featuring Aina Yamada, Nozomi Bando, Ryo Ishibashi, and Kaito Yoshimura. After its world premiere at Sitges Film Festival on October 9, 2019, the film was set to be released on November 5, 2021, in Japan, after it won several awards including Jury's Special Award at Fantasporto in 2020.
When a faded dancehall is slated for demolition, civil servant Kenji is assigned the task of exorcising the spirit of its former owner, the eponymous Mary.
K: Hey Freddy! Well, today we complete our 10-day marathon dedicated to the talented director SABU and we close it with the 2019 film - Dancing Mary. Again, we had a fusion in front of us. SABU made a cocktail of drama and action movies, seasoning it all with light horror and comedy. For me, in this film, SABU took care of the problem of the emptiness of modern youth and bureaucracy in Japan, where, in addition to that, one cannot do without the Yakuza. I can't say that the film captured me. I got sleepy and had to watch it the next day.
F: Hello sleepyhead. So we decided to check SABU's 2019 "horror" movie as it is advertised on IMDb, and I have to tell you that I got really, really scared at the beginning of the movie when I saw Mary's ghost. I thought that SABU had decided to make a really shitty horror movie full of frightening clichés... but soon I understood that this was mostly a comedy and was very much relieved. Phew! This movie is centered around a haunted dancehall that needs to be demolished in order to give way to a new building project, but the ghost of Mary, who's waiting for her beloved Johnny, is making things very complicated. The civil servants tried all kinds of psychic mediums, but to no effect, so who they gonna call? Ghostbu... the Yakuza! The movie also starts with our main character riding a skateboard and popping a wanna-be ollie. Skateboards alone always get 5 points in my final score.
Nozomi Bando as the Dancing Mary
K: The performance of the young actors did not impress me, the character of Johnny (Yoshimura Kaito) was too played out, Mary (Bando Nozomi) was not at all emotional. The main protagonist of the story, Kataoka Naoto, was able to convey the image of the civil servant well in moments where he is indifferent, not burdened with the search for his purpose in life. But at the end of the film, when he says that he never felt the pain of defeat or the joy of victory - I didn't believe him; somehow he outplayed it cheaply. The very short roles of actors of the older generation evoked way more emotions in me. The charming old women with cancer that are still laughing out loud and living to the fullest here and now, or the desperate homeless man who died alone in some abandoned factory. His words about human indifference and the terrible bureaucratic machine were really touching. Cinematography, as always with SABU, is beautiful and this switching of the picture from color to black and white, from the living to the dead, adds style to the film. The music also fits perfectly with the story.
F: The way ghosts are portrayed in Dancing Mary is really funny and they seem to follow the rules of spiritism laid out by Allan Kardec. They are stuck in our physical reality because they can't let go of something, and when they are confronted with their death, they act funny. I really enjoyed our main character Kenji (Naoto Kataoka - another J-pop star 🤔). He was funny because of his lack of courage, and his reactions to the constant harassment from different characters that go about in the movie. Like you, Krasnaya, I didn't find Kenji's ending scene very convincing, but I surely enjoyed watching him waving around that rubbery wooden log at the Yakuza. About Johnny, even though he wore a Black Flag t-shirt (2 more points just for that) he sucked. In fact, the biggest fault in the movie comes around Johnny. The whole plot is resolved by a strange change of heart by this character while he is getting a ride in Kenji's car. That felt really sloopy. This movie needed a big plot twist. It needed something unexpected to happen with the Yakuza or maybe with Kenji's new underage friend, IDK. Also, SABU could have avoided the mushy ending in this one, for once.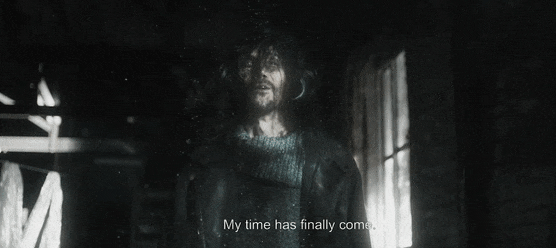 The homeless guy that Krasnaya mentioned.
K: I can not say that this film left a deep impression on me after watching it. Yes, the SABU artistic identity is recognizable, but something was not enough for me to say WOW.
F: To end, I would like to mention the actor who we saw recently in Kids Return (1996), Ryo Ishibashi. Here he plays a ghostly samurai who is betrayed by his clan. His action scenes are the best part of the film for me. They prove that you don't need to be young and fit to look cool and badass. The photography and music totally rocked while this guy was slashing throats! Like I've said in a previous post, SABU got his action right in his most recent movies. I need to go watch that again. I recommend this movie to anyone who enjoys comedy and parodies of the dead and is always up for a tablespoon of GOOD action.
Tomorrow we will do our SABU week wrap-up where we will bring you our TOP 10 SABU movies based on the average of my and Krasnaya's ratings. See you.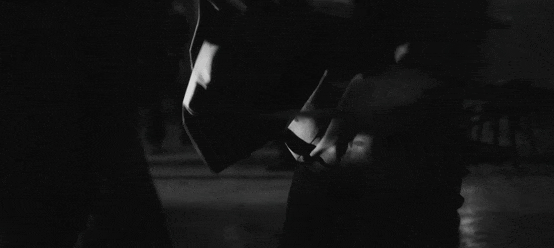 Kicking ass and taking names.
SEIJI HANDA FIGHT SCENE
HOSPITAL SCENE
PSYCHIC MEDIUM SEARCH SCENE
Our blog is update everyday at 21:00 (WEST)